Prince William: University Boulevard – Now Open
Posted: November 25, 2013 at 5:36 pm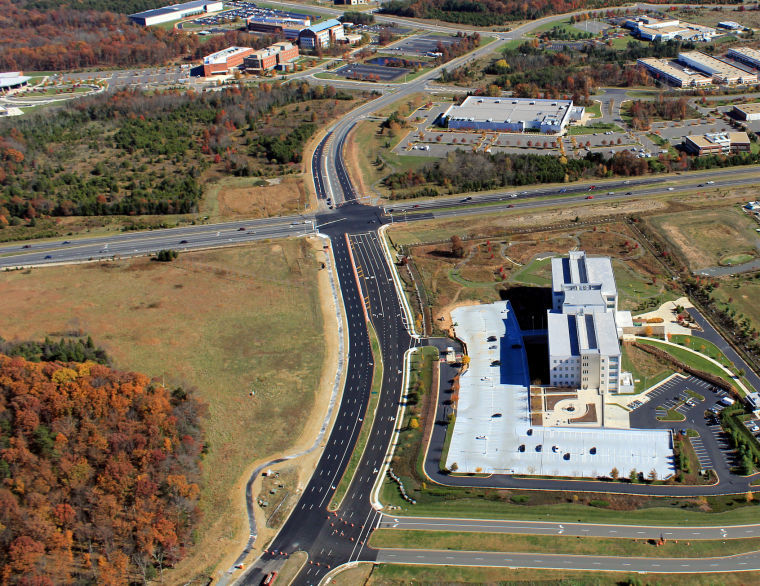 Improvements to University Boulevard in Manassas are complete, and the road is officially open to traffic along its entire length from Godwin Drive, through Innovation Technology Park, across the VA 234 Bypass and connecting into Sudley Manor Drive.
The road project, part of the 2006 bond referendum, was completed ahead of schedule and came in roughly 2.5 percent under the original budget estimate of $20.3 million. The improvements from Horbaker Road to Sudley Manor Drive include a five-foot sidewalk along the length of the eastbound side and a shared use, asphalt path on the westbound side.
"This new road is vital to our transportation infrastructure," said Brentsville District Supervisor W.S. "Wally" Covington at a Nov. 22 ribbon cutting.
Benefits include easing rush hour traffic on Wellington, Linton Hall and Horbaker roads, as well as VA 28 and Sudley Manor Drive. Drivers can expect to save five minutes on their daily commute.
The added sidewalk and asphalt trail increase a connected network of pedestrian trails throughout the Linton Hall Corridor.
Prince William Board of Supervisors Chairman Corey Stewart said the project is the beginning of many transportation improvements to come.
"Over the next five years we have another $500 million in county and state projects that will be completed here …" he said at the ribbon cutting.
Shirley Contracting and Dewberry Design built the road under the Public Private Transportation Act.
[Original post: http://www.insidenova.com/news/local/manassas/university-boulevard-now-open-to-through-traffic/article_65bff068-55dd-11e3-8502-001a4bcf887a.html]
Write to Lori Yi at lalvara2@gmu.edu
Questions?
Do you have questions about construction? building@gmu.edu Then just ask!
What's the current traffic around Mason? Check out WTOP 103.5 FM or call 511 (free real-time traffic info through VDOT)
Mason Twitter News